2022 Support & Exhibition
We invite all our partners to support the MASCC/ISOO 2022 Annual Meeting in advancing supportive care in cancer from an interdisciplinary and international level. For more information, please contact [email protected]. 
Thank you to our 2022 Sponsors and Exhibitors!


ABOUT HELSINN
Helsinn is a global biopharma company focused on addressing unmet needs in cancer. It has a commercial portfolio of cancer therapeutic and supportive care products underpinning the business as it progresses the research and development with a pipeline of highly innovative oncology assets, building its fully integrated targeted therapies (Helsinn's FITT strategy). Helsinn is guided by core values of respect, integrity and quality and the Group plays an active role in promoting social transformation in favor of people and the environment.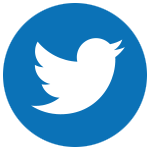 ---
ABOUT JASCC
The Japanese Association of Supportive Care in Cancer (JASCC) is a multidisciplinary organization dedicated to scientific activities of supportive care for people with cancer. It aims at developing safe and effective supportive care, promoting inter-disciplinary research and education and contributing to national welfare.
Originally, MASCC was planning to jointly hold this symposium with JASCC in 2021. It would have been the first Asian affiliate in Japan, and the first Asian event. However, due to the COVID-19 pandemic it was postponed to 2023. With the unprecedented time of COVID-19, we have an additional two years of preparation. We anticipate that it will be a fruitful event, in an important historical place – the ancient capital of Nara. They have the largest Buddha in Japan, which is said to have been built to save people suffering from a plague a long time ago.
We hope that we can find the future direction of supporting medical care that results from close cooperation in developing cancer medical care, with multi-national colleagues from a variety of disciplines.
Please join us in Nara where you will see the fusion of a deep ancient culture and new technology.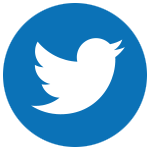 ---
ABOUT LA ROCHE POSAY
La Roche Posay, a brand within L'Oreal Active Cosmetics Division, is the number 1 dermo-cosmetic brand worldwide and is the #1 recommended skincare brand by dermatologists in Canada. With over 40 years of research and 520 clinical studies on more than 45,000 patients, we have demonstrated efficacy in various skin conditions and aim to create a better life for sensitive skin.

In Canada, we are driven by our 6 brand commitments, one of which being our commitment to oncology. Our mission for our oncology engagement is to help cancer patients undergoing chemotherapy and radiation treatments, with a focus on improving patient quality of life by reducing skin side effects with the help of our safe, tolerable, and effective skin care products. Having conducted various studies with over 1,100 patients undergoing cancer treatments, La Roche-Posay has demonstrated efficacy in achieving this for oncology patients, by reducing skin side effects as well as improve quality of life. In addition, La Roche-Posay has pioneered the treatment of post-cancer patients at our Thermal Center in France, having treated over 21,000 cancer patients since 2008.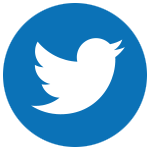 ---
ABOUT MÖLNLYCKE
Mölnlycke is a world-leading medical solutions company. We're here to advance performance in healthcare across the world, and we aspire to equip everybody in healthcare with solutions to achieve the best outcomes. We collaborate with customers to understand their needs. We design and supply medical solutions to enhance performance at every point of care – from the operating room to the home.
We specialize in solutions for managing wounds, improving surgical safety and efficiency, and preventing pressure ulcers. Our products are available in approximately 100 countries worldwide.
We're here to advance performance in healthcare across the world, and we aspire to equip everybody in healthcare with solutions to achieve the best outcomes. We collaborate with customers to understand their needs.
---
ABOUT PAXMAN
The PAXMAN Scalp Cooling System, developed by the Paxman family reduces chemotherapy-induced alopecia (CIA) in cancer patients. The concept behind the system came when the mother of four, Sue Paxman, experienced first-hand the trauma of CIA. Now, the world's leading manufacturer and supplier of scalp cooling equipment, PAXMAN have close to 4,000 Scalp Cooling Systems installed worldwide.

CIA can compromise a patient's quality of life, negatively impacting on body image, self-esteem and depriving patients of their privacy. The prospect of CIA sometimes causes patients to refuse treatment.

A proven way of combatting CIA, scalp cooling can result in a high level of retention or completely preserve the hair. For patients, this means the opportunity to regain some control, maintain privacy and encourage a positive attitude towards treatment.

The NCCN® Clinical Practice Guidelines in oncology (Version 1.2019) recommend scalp cooling as a category 2A treatment option for patients with invasive breast cancer and ovarian cancer, fallopian tube cancer and primary peritoneal cancer who are receiving chemotherapy to reduce the incidence of CIA.

The leading professional organisation for medical oncology, European Society for Medical Oncology (ESMO), has updated Clinical Practice Guidelines for Dermatological Toxicities Related to Anticancer Agents to include the recommendation of scalp cooling for the prevention of CIA as a Category IIB recommendation, as does the 'Guidance for the management of early breast cancer' by Cancer Australia.
---
For MASCC/ISOO 2022 Annual Meeting general inquiries, please contact

[email protected]

.