Profile: Rehabilitation, Survivorship, and Quality of Life Study Group
November 2018
Since the early days of MASCC, rehabilitation, survivorship, and quality of life have been seen as integral to supportive care. These areas of research and practice have become increasingly important with recent advances in cancer diagnosis and treatment. The MASCC Study Group on Rehabilitation, Survivorship, and Quality of Life, led by Chair Raymond Chan, PhD, MAppSc, BN, RN, of Brisbane, Queensland, Australia and Vice-Chair Margaret Fitch, RN, PhD of Toronto, Ontario, Canada, represents clinicians and researchers dedicated to optimizing quality of life for people affected by cancer, from the point of diagnosis to the end of life. To ensure that the Study Group is truly addressing the current needs of people affected by cancer, a small working group is reviewing its objectives and operational plan. Updated objectives and a revised plan will be discussed with Study Group members over the coming months and then submitted for final approval by the MASCC Board of Directors at the 2019 Annual Meeting.
Over the past few years, the Study Group has conducted research to advance these aims and has presented several workshops at the MASCC/ISOO Annual Meeting to educate MASCC members about key topics:
Circadian Rhythms and Chronobiology in Cancer: Relationship to Cancer-Related Fatigue and Other Toxicities (2017)

Sleep, Drowsiness, and Fatigue in Cancer Patients (2016)

Advances in Cancer-Related Fatigue: A Focus on Patients with Advanced Cancer (2015)

Spiritual Wellbeing Across Cancer Care (2014)

Survivorship Issues of Adults Who Have Had a Childhood Cancer: How Does It Affect One's Life? (2011)
STUDY GROUP AWARDS
At this year's Annual Meeting, the Study Group honored two Junior Faculty Members and one Trainee with awards for outstanding research.
Best Abstract Award 2018 for a Junior Faculty Member
Jacqui Frowen, PhD
Peter MacCallum Cancer Centre, Melbourne, Victoria, Australia. "Prevalence of Patient-Reported Dysphagia and Oral Complications in Cancer Patients: An Australian Study."


Micah D. J. Peters, PhD
University of South Australia, Adelaide, Australia. "Cancer Care Experiences and Unmet Needs of Lesbian, Gay, and Bisexual People with Cancer: A Systematic Review of Qualitative Evidence."
Best Abstract Award 2018 for a Trainee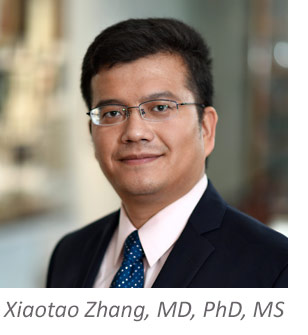 Xiaotao Zhang, MD
MD Anderson Cancer Center, Houston, Texas, USA. "Malnutrition and Overall Survival in Older Patients with Cancer."
For more information about these research projects, see "Junior Investigators Honored by Rehabilitation, Survivorship, and Quality of Life Study Group" in this issue.
CURRENT RESEARCH
At its June 2018 meeting, the Study Group discussed proposals for two international survey studies to be completed over the next year:
Survey Study on the Implementation of Exercise Guidelines into Routine Clinical Care.

Survey Study on Patient-Reported Outcomes Data Collection in Routine Care and Subsequent Actions in Benchmarking, Clinical Responses, and Research & Education.
The Study Group leaders submitted a budget proposal to MASCC for conducting the above surveys and was granted $1,000. This amount was divided into two portions of $500 awards. The leaders subsequently issued an Expression of Interest (EOI) to members, inviting their involvement as investigators and specifying commitment criteria. As part of the EOI process, junior investigators could self-nominate to be selected for a Trainee Award, providing the opportunity for them to work with, and be mentored by, the Study Group Chair, Vice-Chair, and other senior investigators. The Study Group is pleased to announce that two junior investigators have been selected for these mentoring opportunities:
Imogen Ramsey, PhD
University of South Australia, Australia – The Exercise Implementation Project
Yin Ting Cheung, PhD
Chinese University of Hong Kong, Hong Kong SAR, China – The PRO Project
Each of these successful candidates will be awarded a certificate of completion and a $500 award at the 2019 MASCC/ISOO Annual Meeting.
Members of the Study Group have most recently conducted and published research in the following areas: financial toxicity and quality of life; transition to survivorship; patient-reported outcomes; self-perception, body image, attitudes, experiences, and social adjustment of cancer survivors; unmet supportive care needs; standardization of quality-of-life data in RCTs involving patients with cancer; survivorship care models; oncology practitioners' attitudes and survivorship practice patterns, as well as their own quality of life and career satisfaction — and many more. See Recent Publications by Members of the Rehabilitation, Survivorship, and Quality of Life Study Group for a list of recent publications. ________________________________________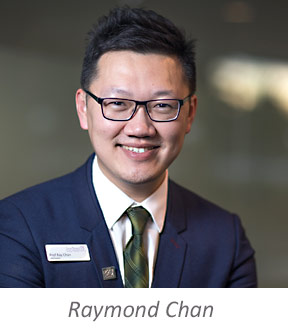 Raymond Chan, PhD, MAppSc, BN, RN, is Professor of Cancer Nursing at Queensland University of Technology and Princess Alexandra Hospital, Brisbane, Queensland, Australia. He has extensive experience in specialist cancer and palliative care. His research focuses on (1) model of care optimization, (2) management of financial toxicity, and (3) supportive and palliative care. Ray is Immediate Past-President of the Cancer Nurses Society of Australia (CNSA), the foremost professional organization for cancer nursing in Australia, the Founding Chair of the Queensland Collaborative for Cancer Survivorship, and Associate Editor of Cancer Nursing: An International Journal of Cancer Care. In addition to Chairing this Study Group, Ray is also a member of MASCC Study Groups on Fatigue and Palliative Care.
Margaret I. Fitch, RN, PhD, is a faculty member at the University of Toronto's Lawrence S. Bloomberg Faculty of Nursing in Toronto, Ontario, Canada. Her research interests include the experiences of both cancer patients and cancer nurses, patient information needs, and the financial and family burdens associated with cancer. She also has expertise in psychometric evaluation, program evaluation, qualitative methods, patient-reported outcomes, and knowledge translation and exchange. Margaret was the Founding President of the Canadian Association of Nurses in Oncology and served as the President of the International Society of Nurses in Cancer Care. She is currently Editor-in-Chief of the Canadian Oncology Nursing Journal. Besides serving as Vice-Chair of the Rehabilitation, Survivorship, and Quality of Life Study Group, Margaret is a member of the MASCC Study Groups on Psychosocial Issues and Palliative Care.