Orofacial Supportive Care in Cancer
2022     Recently published through Springer, Orofacial Supportive Care in Cancer: A Contemporary Oral Oncology Perspective is an easy-to-use book which will equip clinicians and health care professionals with all the information that they need to identify and manage orofacial complications of cancer therapy.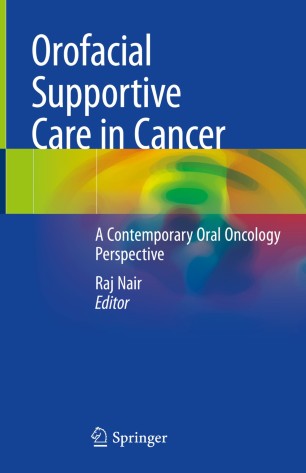 Edited by MASCC's own Raj Nair and including contributions from many other MASCC members, this book contains precise information on the presenting symptoms and signs associated with local or systemic complications associated with individual drugs or modes of therapy in cancer care. Guidance is provided whenever possible on the initial examinations to be performed in each circumstance and the investigations that can deliver a definitive diagnosis. The effective management of cancer complications are explained with the help of up to date clinical practice guidelines for the management of complications secondary to cancer therapy. 
Share this post: