New MASCC Study Group Subgroup on Immuno-Oncology
2019    A new Subgroup on Immuno-Oncology (IO) has been formed by members of the Study Group on Neutropenia, Infection, and Myelosuppression and approved by MASCC's Executive Committee. The Subgroup is led by Chair Bernardo Rapoport and Vice-Chair Mario Lacouture.
Immune checkpoint inhibitors (ICIs) that target the cytotoxic T-lymphocyte-associated antigen-4 (CTLA-4) and programmed cell death protein-1/ligand 1 (PD-1/PD-L1) have significantly improved outcomes for patients with a variety of malignancies. But these therapies are associated with a diverse array of immune-related adverse events (irAEs) that involve multiple organ systems. The new IO Subgroup comprises Study Group members from numerous medical specialty areas who are interested in such adverse events. Represented disciplines include, but are not limited to, gastroenterology, dermatology, neurology, hematology, rheumatology, endocrinology, nephrology, and emergency medicine.
The goal of the Subgroup is to create a multidisciplinary team that brings together the best information and ideas about this new and growing field. Its aims are to develop educational sessions at MASCC conferences and research projects involving MASCC members. The Subgroup will also serve as a resource for information and contacts with companies involved in immunotherapies that might help fund MASCC projects. The IO Subgroup will meet every year at the MASCC Annual Meeting, beginning in 2019. The first project of the Subgroup is to develop position papers on the management of corticosteroid-resistant and refractory adverse events. Future projects will be developed on the basis of members' interests.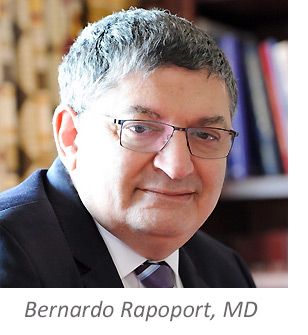 Bernardo Rapoport, MD, MMED, is a medical oncologist and Director of the Medical Oncology Centre of Rosebank, Johannesburg, South Africa. He also holds the title of Extraordinary Professor, Department of Immunology, Faculty of Health Sciences, University of Pretoria, South Africa. Bernardo's fields of interest include cancer supportive care, antiemetics and infections in cancer, breast cancer, solid tumors, and new anticancer agents. He is Chair of the MASCC Study Group on Neutropenia, Infection, and Myelosuppression, a member of the MASCC Study Groups on Oncodermatology and Antiemetics, as well as the Antiemetic Guidelines Working Group.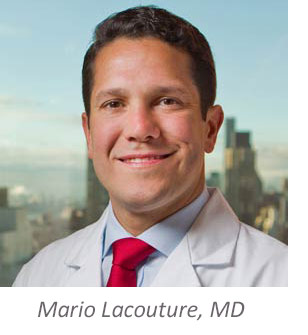 Mario Lacouture, MD is currently Director of the Oncodermatology Program and Attending Physician, Dermatology Service, Memorial Sloan Kettering Cancer Center. He has a special interest in dermatologic conditions that result from cancer treatments. Mario's clinical career has focused on the recognition and management of side effects that affect the skin, hair, and nails of cancer patients and survivors. These effects can occur as a consequence of chemotherapy, radiation therapy, or therapeutic transplants. A Fellow of the American Academy of Dermatology, he is a Past Chair and current Co-Chair of the Oncodermatology Study Group.
How to Join
To join this Subgroup, a MASCC member must also be a member of the Study Group on Neutropenia, Infection and Myelosuppression. You can join the Immuno-Oncology Subgroup by editing your Profile in your Account settings. (Log in at the MASCC website, go to My Account, and then Edit Profile.) For further information about current and future projects or to get involved, contact Bernardo Rapoport or Mario Lacouture.
Share this post: