2019 ISOO Distinguished Service Award — Frederik Spijkervet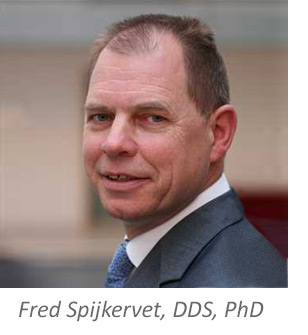 2019    Frederik K. (Fred) Spijkervet, DDS, PhD, Head of the Department Oral & Maxillofacial Surgery at the University of Groningen, The Netherlands, is the recipient of ISOO's 2019 Distinguished Service Award, the Society's highest honor. The award was given in recognition of many years of meritorious service to ISOO dating back to 1993, when Fred served as the Program Chair for the first international meeting of the Society in Amsterdam. He went on to serve as Vice President of ISOO from 1994 to 1995, as President from 1995 to 1997, and as Scientific Program Chair for the 1997, 1998, and 1999 annual meetings. From 2004 to 2011, Fred chaired the Oral Care Study Group and was an active member of the Mucositis Study Group. From 2008 to 2014, he served as a MASCC Board member and, in 2013, was part of the Scientific Program Committee for the 2013 MASCC/ISOO meeting held in Berlin.
 Fred Spijkervet is a respected colleague and friend to everyone in ISOO. His clinical perspective has been invaluable in connection with the development of clinical guidelines over the years. This award is richly deserved. Sincere congratulations from everyone at MASCC and ISOO!
Share this post: