2019 Young Investigator Awards
2019    Derek K. Smith, DDS, PhD, is the recipient of MASCC's 2019 Outstanding Young Investigator Award for his research on the efficacy of gabapentin in reducing neuropsychiatric symptoms in patients receiving primary or adjuvant chemoradiation for head and neck cancer. Derek is Research Assistant Professor of Biostatistics and Oral Maxillofacial Surgery and Assistant Director of Supportive Oncology at Vanderbilt University Medical Center in Nashville, Tennessee, USA. He is particularly interested in the impact that cancer therapies can have on oral health, and how the healthcare system can address the unique challenges of maintaining good oral health in cancer patients. He is a member of MASCC and ISOO and of the Oral Care Study Group.
At the Annual Meeting, Derek presented interim results from a randomized trial being conducted with colleagues at Vanderbilt University Medical Center and the University of Miami (Miami, Florida, USA). The effects of gabapentin were assessed with the Vanderbilt Head and Neck Symptom Survey (VHNSS), which measures acute and late toxicities in patients treated for HNC, and a Generalized Symptom Survey (GSS). So far, data from 71 patients suggest that gabapentin may help reduce local and systemic neuropsychiatric symptoms. Gabapentin was associated with a reduction in overall systemic symptoms (GSS), as well as in fatigue, sleep disturbance, neurosensory eating, and phlegm-related symptoms, with a trend toward improved ability to smell.*
_______________________________________
*Smith D, Ghiam M, Gibson M, Gilbert J, Niermann K, Cmelak A, Murphy B. Gabapentin Mitigates Neuropsychiatric Symptoms in Patients Undergoing Concurrent Chemo-Radiation for Head and Neck Cancer: Interim Results from a Randomized Trial.
Congratulations to all of the other Young Investigators who received awards this year!
Rebecca Burgoyne, MPharm (UK), Selina Chow (Canada), Nikesha Gilmore, PhD (USA), Rahat Ul Ain, MBBS, FCPS (Pakistan)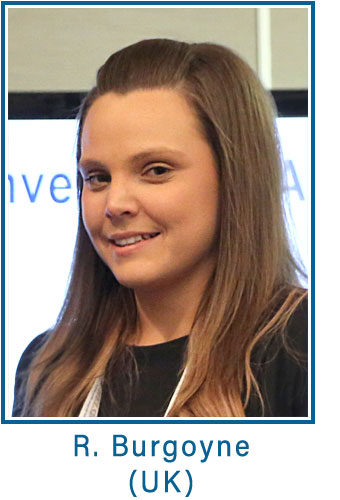 Rebecca Burgoyne, MPharm (UK)
Fixed-Dose 7.5 mg Rasburicase Is Safe and Cost-Effective in Preventing Tumour Lysis Syndrome in Adult Haematology Patients at University College London Hospitals (UCLH) NHS Trust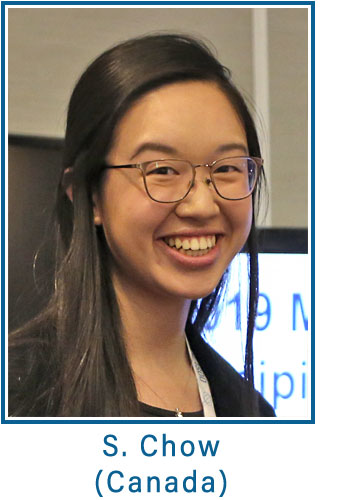 Selina Chow (Canada)
Symptoms Predictive of Overall Quality of Life Using the Edmonton Symptom Assessment Scale in Breast Cancer Patients Receiving Radiotherapy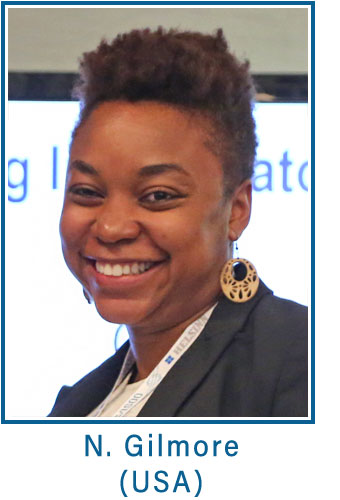 Nikesha Gilmore, PhD (USA)
Association of Frailty with Emotional Health of Older Patients with Advanced Cancer: A University of Rochester NCI Community Oncology Research Program Geriatric Assessment Trial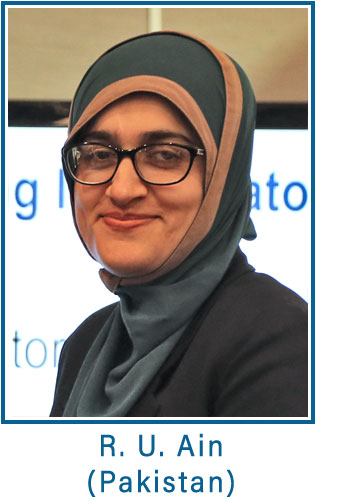 Rahat Ul Ain, MBBS, FCPS (Pediatric Medicine), FCPS (Pediatric Hematology and Oncology) (Pakistan)
Treatment-Related Mortality in Children with Acute Lymphoblastic Leukemia in a Low-Middle-Income Country
Share this post: