Russian Society of Supportive Care in Oncology
2019    As Dr. Rajesh Lalla noted in his President's Message in our July issue, MASCC has recently signed an affiliation agreement with the Russian Society of Supportive Care in Oncology (RASSC). RASSC is led by Dr. Anton Snegovoy, Chairman of the Board, and Dr. Inessa Kononenko, Executive Director. The affiliation includes the reciprocal agreement that all members of RASSC automatically become MASCC members and all current MASCC members residing in the Russian Federation become members of RASSC.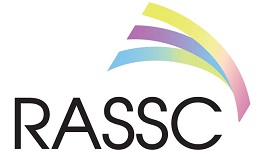 RASSC currently has 340 members. They include medical, surgical, and radiation oncologists, and a wide range of other professionals, including anesthesiologists, neurologists, cardiologists, gastroenterologists, rehabilitation specialists, infectious disease specialists, nurses, and pharmacists. Members also include researchers, scientists, representatives of nonprofit organizations, and others whose interests are associated with providing support to cancer patients at all stages of the disease.
The mission and goals of RASSC include the following:
To promote the alliance of specialists involved in the treatment of cancer patients: oncologists, surgeons, radiation therapists, chemotherapists, rehabilitation specialists, resuscitators, anesthetists, and other physicians (therapists, neurologists, cardiology, gastroenterologists, etc.);
To provide assistance in the improvement of professional skills and the acquisition of new theoretical and practical knowledge through the organization and promotion of regular courses of continuing education and training of medical specialists;
To attract public interest in the issues of supportive care for cancer patients in Russia;
To improve the level of scientific knowledge and practical skills of specialists in the field of supportive care in oncology;
To support scientific developments that improve the diagnostic, treatment, and rehabilitation methods in oncology;
To assist in improving the quality of medical services in the Russian Federation;
To implement basic principles of clinical trial planning and conduct.
RASCC will hold its third International Symposium on Supportive Therapy in Oncology: From Theory to Practice in Chelyabinsk, Russia on October 4, 2019. The meeting is jointly organized by RASCC and the Chelyabinsk Regional Center of Oncology and Nuclear Medicine, and supported by MASCC, the N. N. Blokhin Cancer Research Center, the Together Against Cancer Foundation, Association of Russian Oncologists (AOR), and the Oncology Department of Moscow State University of Medicine and Dentistry. Topics will include issues in antiemetic therapy, new treatments and new toxicities, and supportive care in neoplastic diseases. For more information, see RASSC Events or contact [email protected].
Share this post: