Supportive Care in Cancer During the COVID-19 Pandemic
2020    RESERVE YOUR PLACE  -  MASCC is offering a FREE webinar, "Supportive care in cancer during the COVID-19 pandemic." A panel of MASCC experts will lead a virtual discussion on how the COVID-19 pandemic impacts cancer patients and how healthcare professionals can support them during the pandemic. Topics will include next steps after the crisis is resolved; precautions to take in the months ahead with a potential second wave; and impacts on oncology research including ongoing and planned clinical trials.
 Date: Thursday June 25, 2020  •   Time: 11-12pm EST / 3-4pm GMT / 4-5pm CET




SPEAKERS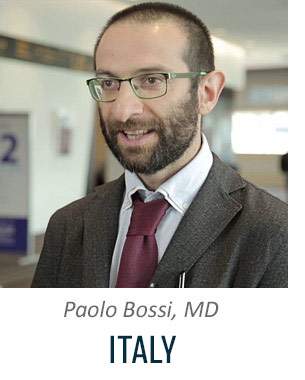 Dr. Paolo Bossi is Associate Professor of Medical Oncology at University of Brescia, Italy.  He is involved in all institutional research activities on head and neck cancer, from translational research to assessment of quality of life and value-based medicine. He has a strong commitment to supportive care, both in clinical research and at education level, with a focus on treatment of elderly cancer patients and toxicities induced by immunotherapy.  His main clinical and research interest is in head and neck cancer.  Prior working at the University of Brescia, he served as Assistant Physician at Fondazione IRCCS Istituto Nazionale dei Tumori in Milan, Italy.  He has received several grants for research including: 2011, from the Ministry of Health; in 2014, from the Swiss Bridge Prize; in 2014 from the Transcan Joint Transnational Call 2013; in 2015, from the Italian Association for Research on Cancer (AIRC).  He is also a MASCC member.



Dr. Florian Scotté, MD-PhD, medical oncologist, is specifically involved in head and neck cancer and supportive care in cancer. He is currently Head of the Interdisciplinary Cancer Course Department (DIOPP) at Gustave Roussy Cancer Campus, Villejuif, which combines supportive care departments, the ambulatory care department and critical care department (ICU and emergencies in oncology). He was previously Head of the SCUPP (Supportive Care in Cancer Unit Pompidou Paris), at the European Hospital Georges Pompidou (Paris, France), and Head of Medical Oncology and Supportive Care Department at Foch Hospital (Suresnes, France), where he developed a new supportive care department in relationship to Medical Oncology improvement.   He is member of MASCC, ESMO, ASCO, CKIN and is Vice-President of AFSOS (French Speaking Association for Supportive Care in Cancer). He has been elected at the MASCC Board of Directors inn 2018 and 2020. He also teaches at several universities and is the coordinator and co-investigator of numerous studies especially in supportive care. His interest is devoted to nausea and vomiting management. He also serves on the editorial board of La Lettre du Cancérologue and coordinates online news programs during international meetings on the lecancer.fr website.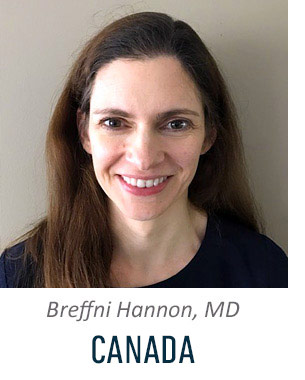 Dr. Brefni Hannon is a palliative care physician and site lead at the Princess Margaret Cancer Centre in Toronto, Canada. She leads the Clinical Research fellowship in palliative care at the cancer center and is also research lead in the Division of Palliative Medicine at the University of Toronto. Her research interests include early, ambulatory palliative care; and appropriate prescribing in the last months of life. She has been actively involved in developing local strategies in response to COVID-19 for patients with advanced cancer including transitioning ambulatory palliative care from in-person to virtual visits for all patients, and promoting enhanced advance care planning and goals of care conversations for inpatients at the cancer center.  She is also a MASCC member. 


Dr. Anant Ramaswamy is currently an Associate Professor in the Department of Medical Oncology at the Tata Memorial Hospital (TMH) in Mumbai. He completed his General Medicine residency at the King George Medical University in Lucknow. Post residency, he gained valuable oncology experience at Apollo Specialty Hospital in Chennai for approximately one and a half years. He then completed his core Medical Oncology training at TMH in 2016, following which he joined as faculty in his alma mater. Dr. Anant predominantly treats gastrointestinal (GI) cancers, with a special interest in hepatobiliary and gastric cancers as well as geriatric oncology. Besides GI cancers, he is actively involved in improving supportive care for patients with cancer. He is currently the Treasurer of the Indian Association of Supportive Care in Cancer (IASCC), which is a MASCC affiliate organization. He has about 70 peer reviewed publications, 120 abstracts and heads investigator initiated as well sponsored trials in his institution. He is also a recipient of grants from prestigious organizations such as The Terry Fox Foundation.  He is a MASCC member. 




MODERATOR
Dr. Rajesh Lalla has served as MASCC President from 2018 – 2020.  Prior to that he has served MASCC in several roles including as MASCC Treasurer, Chair of the Mucositis Study Group and Chair of the MASCC Guidelines Committee. Dr. Lalla is a tenured Professor and Associate Dean for Research at the University of Connecticut School of Dental Medicine. He is board-certified in Oral Medicine. His research interests are mainly focused on oral mucositis and other oral complications of cancer therapy.
Share this post: