MASCC/ISOO 2021 Annual Meeting - Help Spread the Word!
2021    Our 2021 Annual Meeting will take place virtually on June 24-26.  A Promotional Toolkit is now available - here will find PowerPoint slide sets, banners, adverts, and signature banners to use in your email signature files. We encourage all members to take advantage of these resources and let your colleagues know about MASCC and our next meeting.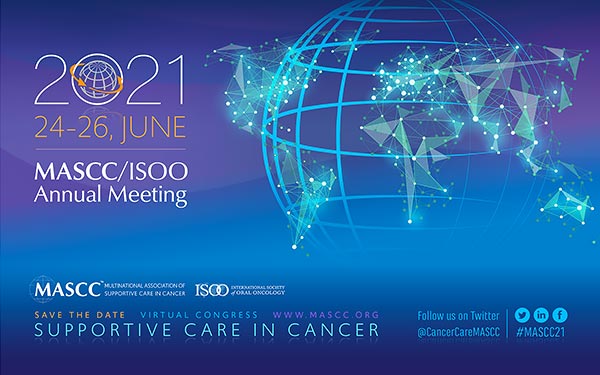 The MASCC/ISOO Annual Meeting is the pre-eminent multidisciplinary conference on supportive care in cancer. It covers the range of problems experienced by cancer patients as a result of the disease and its treatments. Topics address all stages of cancer from diagnosis, through treatment, rehabilitation, survivorship, palliative and end of life care. For more details and to register, click here https://www.mascc.org/invitation-to-join-us-in-2021. 
Share this post: